How do I make special requests for my order like different nicotine levels, special shipping instructions, or more?
AA-00292
If you have special requests for different nicotine levels as explained here, shipping instructions, gift receipts or more, please request thiswhen checking out in the ORDER NOTES section as pictured below.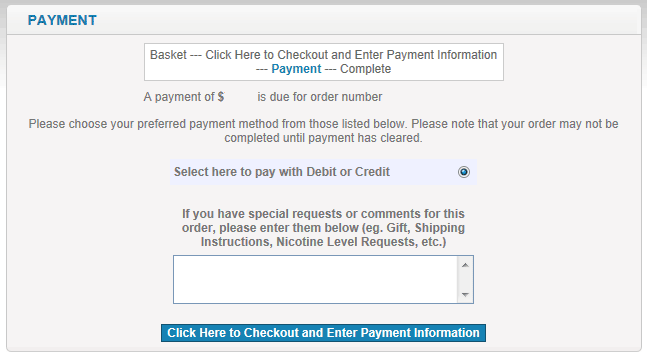 Your customer notes are added to the account, order and also printed on the packaging slip as instructions for the staff that tests, processes and packages all orders. You also have the ability to notify customer service when placing your order as well by clicking the contact us button on the top of the site here.