Replacement electronic cigarette / Spare e-cigarette battery for the ProSmoke E-Cigarette. The longest lasting smart battery in the industry's and the best battery on the market. It has been specifically engineered to work in harmony with your entire system and provide the best performance of any e-cig battery available.
Do you have questions about battery lifespan? Check out our highly informative FAQ here!
1 ProSmoke Electronic Cigarette Battery in your color of white or black.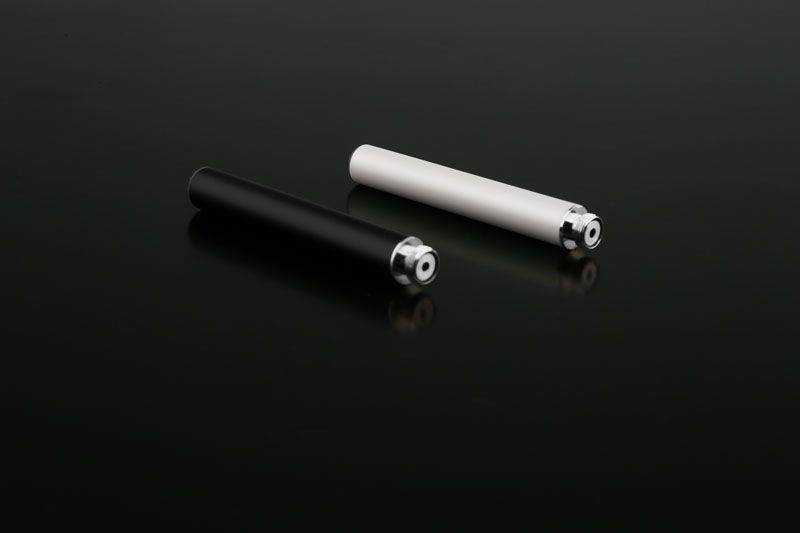 Total Average Customer Rating(Based on 24 Reviews)
very good
"
Very good for quitting smoking. Thank you so much
"
Product/Service
"
Great product,battery life very good,great service with customer care.Would recommend to friends.
"
Great Batteries
"
I have only two of the batteries.I alternate each battery through my compact charger and have never had to wait for a charge. At work, I walk around the shop with an E-Cig hanging out of my mouth almost all the time. It works perfect and as the boss says, I work non-stop and never have to go outside for a real smoke. Other than a quick change of battery, I just keep working until the filter is out. Walk over to my toolbox and swap in less than 10 seconds. He loves it.
"
Always nice to have an Extra
"
This is a must have if you are vaping full time. I've been using one battery and thought I had charged the other one only to figure out I hadn't and then having to wait a bit for it to charge. It just nice to have that extra one just in case you need or one of them isn't working properly. I've had one of the batteries that is getting little chips in the black casing. I don't think I am to rough on it but maybe I am. I'm not to worried about it and I just took a permanent marker to cover up the spots.
"
Always Need a Spare
"
I ordered a replacement Battery because I travel a lot and wanted a spare. It's much easier to have 3 batteries and not have to recharge the 2 that came with my Starter Pack so often. Now I've ordered the case that charges the batteries so I don't have to carry the chargers all the time.
"
battery cartridges
"
I love the battery cartridges and had to have a few extra. They last long and they do not take long at all to charge to get them ready. I replace one with the other so I never anm without battery! What a great product I have been using pro smoke for 7 months now and would never switch. I have tried the blu the batteriy life is awful and the cartridges do not have a strong flavor that u are looking for. Thank-you
"
Flavored filters
"
I have been using the pro smoke since christams of this year and always ordered the menthol cartridges. I was reluctant to try the flavors and decided to give it a try. I tried the new passion fruit and I have to say it was awesome! What have I been missing, still the nictine I am looking for just with a great flavor! Give it a try, u will love it!
"
battery
"
simple enough and a good value, had mine for a year before I replaced them.
"
batteries
"
Batteries charge fast & last a long time!
"
Reorder
"
Since I misplaced my e-cigarette, I had to order a replacement !! I've really cut back on smoking regular cigarettes and that certainly will be a benefit.
"