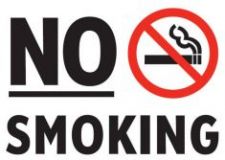 The Chicago City Council banned e-cigarettes whever smoking is prohibited, moving them off the front of retail counters, and limiting the age of those allowed ot purchase e-cigarettes in Chicago. By a vote of 45 to 4, the new laws passed with minimal reviews or input from local businesses and e-cigarette users.
With the previous cigarette ban causing millions of dollars in lost revenue for the state of Illinois and a sharp decrease in revenue for local service establishments, many wonder why this law has been passed.
A representative from ProSmoke Electronic Cigarettes said "The decision to include electronic cigarettes with the indoor smoking ban was made prematurely and without significant research. This mistake will have a significantly negative affect on the economic growth of Chicago, similar to what occurred when the smoking ban was introduced in 2008. While the research and study of electronic cigarettes continue in the long term, many short term studies, such as the one from the Drexel School of Public Health, indicate results contrary to this new Chicago ban on E-Cigarettes.
Since electronic cigarettes look and function similarly to traditional tobacco cigarettes, they falsely assume they are the same. They are not. This is as silly as banning water at a Chicago Park simply because it looks like Vodka. The "smoke" you see being released is actually just water vapor, not real smoke from burning tobacco. Since the smoking ban in 2008, The Regional Economist reported that Illinois loses over 200 million dollars in tax revenue from Casinos alone due to the smoking ban. Service industries, including casinos, bars, and restaurants, reported an average loss of 20-22% in revenue due to the smoking ban.
In our current economy, this e-cigarette ban will significantly inhibit the economic growth of Chicago's service industry and cause a loss in much needed tax revenue. It is important that Chicago politicians make educated and well researched decisions with both the health of our citizens AND the health of our local economy in mind. Unfortunately, it looks like this precautionary law was more of a knee-jerk reaction than an informed decision."
This recent news is a growing concern for indivuduals using the electronic cigarette succesfully as a tobacco alternative and question why such a viable solution would ever be banned in the U.S., especially Chicago.
The debate still rages over electronic cigarettes and their safety and ProSmoke is at the forefront of that technology and a market leader since 2008.
Wednesday, 15 January 2014