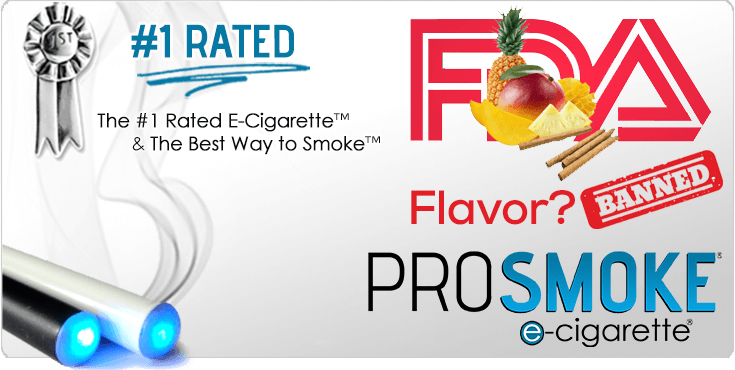 WHAT'S IN THE FUTURE FOR FLAVORS & OUR INDUSTRY?
You might have recently seen a lot of talk about flavors and health issues on the news that has been incorrectly attributed to products in our industry. There have been over 500 cases reported nationwide of a "lung illness" that has hospitalized and even possibly led to the death of some users. In every single one of these cases, the cause has been attributed to illegal cartridges containing THC (Marijuana) and/or vitamin E Acetate. These are black market, illegal cartridges and have zero relation with the regular products like the one's ProSmoke sells and manufacturers.
Since 2007, ProSmoke has never sold or used the ingredients in our products that have caused the recent issues with the illegal THC cartridges. ProSmoke has never had a single issue like this with customers becoming sick or ill due to the use of our products. Our ingredients and our customers satisfaction are of the utmost concern every single day we operate. We continue to strive to provide our customers the best product every single day that has been tested and proven in the market to be successful!
As a result of these recent cases wrongly being attributed to traditional products, the Trump administration has instructed the FDA to possibly ban all flavors available to consumers in our industry. Despite there being absolutely no correlation between flavors and the reported illnesses; our customers might be limited by having the flavor options removed for what we consider to be a better alternative to traditional smoking.
The FDA has indicated this will likely happen in about 60 days (A few weeks for the decision and 30 days after that for all flavors to be removed).
What does this mean for ProSmoke and our customers? While we continue to go through the FDA registration process, you will be able to purchase our regular tobacco flavored products and hardware without any issues until we get our final approval from the FDA.
NON-TOBACCO AND MENTHOL FLAVORS, however, do have the serious potential of being completely removed from market in two months or less. It is a good idea to stock up now using the special opportunities below!
We do not want our customers to be left without the tools that have helped them stay with our better alternative to regular smoking and we want to help you stock up on flavors while you can. So, for you, it means a great big sale on all flavors. Check out our sale below!