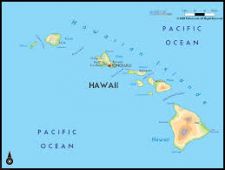 SOURCE: http://khon2.com/2015/01/14/e-cigarette-ban-becomes-law-on-big-island-could-expand-statewide/
Hawaii Issues New Laws on E-Cigs
As e-cigarettes are booming, the number of places users are allowed to smoke are being reduced. In places such as Big Island, the e-cig is being treated as a regular cigarette.
A bill had been signed this previous Wednesday by the Hawaii County Mayor, Billy Kenoi, prohibiting the use of e-cigs where traditional cigarettes are already banned such as: beaches, county owned parks, public buildings, etc. Not only is the issue only reaching Big Island, but it also has the opportunity to expand throughout the entire state of Hawaii.
Senator Josh Green states "there are probably 15 (e-cigarette) bills that have come across my desk." Green not only deals with others bills and propositions, but his own as well. He posted a bill of his own towards the e-cig ban campaign as well. "Other people deserve not to have it blown into their faces, so my bill is going to do what the Big Island's bill did and then some more things," said Green.
"I'm just trying to change one aspect of it, which is to ban e-cigarettes wherever cigarettes are banned," Senator Breene Harimoto stated.
However, lawmakers all have their own thoughts on what sort of rules the ban should include. Green wants to do more with the ban. In regards to restrictions, he says "no smoking or using (e-cigarette) where traditional cigarettes are allowed to be smoked, age 21 to purchase them and some modest tax to use for public health."
Harimoto claims "I like to turn that around and say we are here to probide public safety and I think when we look at what is best for the public… That I think includes being sure they're safe."
The topic of e-cigarette debate will open legislature on Jan. 21. Any bills that have been passed will be over viewed in a committee meeting beginning in February, and could possibly go into effect immediately if approved.
Saturday, 17 January 2015