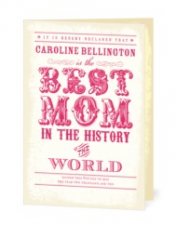 To celebrate Mothers Day, we are giving 10% off all orders until May 9th! If you want your mom to switch to electronic cigarettes and want some special savings, now is the time!
Locations Across the United States




Don't want to deal with overseas shipments?

Good, you won't have to! Our warehouses are located throughout the U.S. for your convenience and speedy shipping.

We do not use Propylene Glycol

Our

cartridges

are not made with Propylene Glycol, an ingredient found in radiator fluid and makeup, as its base, the main ingredient in most of our competitors' products. We use Vegetable Glycerin and also have non nicotine options! It is known for producing the most vapor and not having a harsh "throat hit" like PG. It costs more to make but we feel it's the best for our clients!
Use coupon code 'ProMothersDay' at checkout!
Monday, 02 May 2011