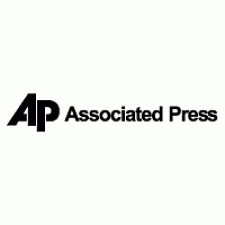 SOURCE:http://travel.usatoday.com/flights/post/2012/02/continental-airlines-unruly-flier-e-cigarette/632950/1
- UPDATE (10:43 a.m. ET on Thursday, Feb. 23): That's the headline from the latest Associated Press update to this story.
In its update, AP writes:
A Saudi Arabian teenager has been indicted on charges of interfering with a flight crew after authorities alleged he tried to hit fellow passengers, took a swing at a flight attendant and referred to Osama bin Laden during a flight to Houston.

Police arrested 19-year-old Yazeed Mohammed A. Abunayyan on Tuesday night at Portland International Airport after his Continental Airlines flight turned around after the incident.

A cousin said that his relative suffers from schizophrenia, was flying home to see his sick mother and hasn't taken his medication for three weeks.

The cousin, Fahad Alsubaie, 21, told the Medford Mail Tribune he was escorted off the plane with Abunayyan. Alsubaie said the disruption began after a flight attendant confronted the two for sitting together, because Alsubaie was in the wrong seat.

"I was going to ride back with him, just to make sure he was safe. They didn't want us to sit together," said Alsubaie, a Saudi Arabian exchange student studying English at Southern Oregon University in Ashland.

Wednesday's indictment said a flight attendant asked Abunayyan to stop smoking an electronic cigarette, but he refused. He's also accused of yelling profanities and swinging his fist at the flight attendant, and also hitting or attempting to hit several passengers.

Abunayyan also spoke or sang about Osama bin Laden and his hatred of women, the indictment said.
KEEP READING: Check out the full version of the story here
- UPDATE (7:26 p.m. ET on Wednesday, Feb. 22): Updated media reports suggest the disruption of Continental Flight 1118 may have had involved more than a simple altercation over an "e-cigarette."
KHOU TV of Houston reports passengers on the flight "said the unruly man was a problem from the beginning. After boarding Flight 1113, the man became upset because he was not seated next to his friend."
Passengers tell KHOU the man then began smoking an e-cigarette, later screaming at a flight attendant when she instructed him to stop.
The Oregonian also updates it story, identifying the man as 19-year-old Yazeed Mohammed Abunayyan of Saudi Arabia.
The newspaper adds court documents say Abunayyan is also accused of "yelling profanities and swinging his fist at the flight attendant, hitting or attempting to hit several passengers, and speaking or singing about Usama bin Laden and his hatred of women."
Eyewitnesses tell KHOU the man was subdued by passengers as he began to cause the ruckus.
"It almost made me cry to see the way everybody responded because the gentlemen that could help got up and helped the stewardess; she was just a little bitty thing," passenger Jeanna Wisher says to KHOU. "What happened should have happened, everybody got up and did a part that needed to do it."
- ORIGINAL POST: A Continental Airlines flight had to return to Portland, Ore., after a passenger "was not cooperative" when asked by the crew to stop smoking an electronic cigarette, The Oregonian newspaper reports.
The man was detained and questioned by federal authorities, who did not release his name. The Oregonian writes "Beth Anne Steele, an FBI spokeswoman in Portland, said he was held on a federal detainer pending formal charges, likely Wednesday morning."
NOT THE FIRST TIME: Denied e-cigarette, unruly flier pelts attendant with peanuts (July 7, 2011)
ALSO ONLINE: Final day of Continental Airlines' name is near
The incident occurred Tuesday on (United) Continental Flight 1118, which was bound for Houston Bush Intercontinental. The man began smoking the "e-cigarette" sometime after takeoff.
"He was asked to not do that and was not cooperative," Port of Portland spokesman Steve Johnson says to the Oregonian.
The flight, which departed at 12:17 p.m. local time, returned to Portland at 1:17 p.m., where it was met by authorities. The man and a traveling companion were taken into custody.
E-cigarettes are currently not prohibited by the Transportation Security Administration, though the U.S. Department of Transportation has proposed a formal ban on them that could take effect as early as this spring, according to the Oregonian.
ARCHIVES: DOT proposes ban on electronic cigarettes on planes
"Electronic cigarettes, or e-cigarettes, don't burn tobacco. The battery-operated devices offer users a vapor of liquid ingredients, including nicotine," USA TODAY writes in a September story about the DOT's proposed ban.
United Continental, however, tells the Oregonian it does not permit "the use of electronic, simulated smoking materials" of any kind on its flights.
The use of e-cigarettes among fliers has proved contentious in the past. In one recent example, a Southwest passenger allegedly pelted a flight attendant with peanuts after he was told he couldn't smoke his e-cigarette on a flight on that airline.
Saturday, 25 February 2012