Today, ProSmoke electronic cigarettes is announcing a revolutionary device that will not only change the life of millions of electronic cigarette users, but the lives of billions of people, both smokers and non-smokers around the globe! The device is an electronic cigarette that can be used under water and does not require any special breathing apparatus or bulky add-ons.
If you have ever been underwater, holding your breath and wondering why no one has made an electronic cigarette you can smoke while underwater, your prayers have now been answered. The water proof electronic cigarette has been in development for more than 10 years with various secret government agencies and large technology companies around the globe to create and perfect this technology. During the super-secret process, we first started testing the technology on aquatic animals such as whales and dolphins that are already smokers. We met with limited success due to the dolphins playful nature and answering yes to all of our questions with a simple nod. The trials with whales also had limited success due to their natural inclination to steal from humans; they simply took our products and swam away.
Here are some of our test subjects blowing smoke rings just before they stole the prototypes: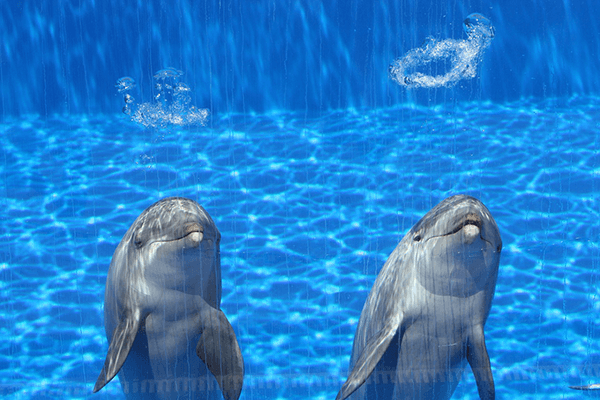 Here are some more people using the same type of technology: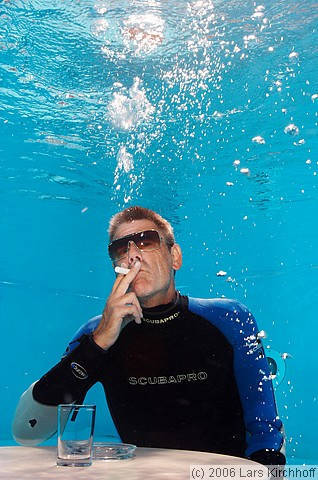 The product will be released this year and is expected to cost around $20 per cigarette, which is quite fair considering ProSmoke will be the only product you can smoke underwater in the foreseeable future. If you love being underwater and want to smoke, this product should get you pretty excited.
Here are some great features:
Vape underwater
Satisfy those nicotine cravings whenever you are below the water
Cheap
Exclusive technology
Long lasting product
Made in the USA
Made by the same engineers and company who brought you the award winning e-cigarettes from ProSmoke.
Only available as April Fool's Joke, 2014. Not actual Product.
Cool looking, Sea creatures will envy you!

If you are going to wait for this product to be released, we first recommend you read the features above, as well as switch to the ProSmoke electronic cigarette today! Get started by shopping for your e-cig here.
Please note this product is not real, you can't breathe underwater, you should never try to, we have never worked on any government secret projects and this is an April Fools joke. Don't get it? This is a April Fools Joke! These are silly statements and stilly pictures to fool you and provide commentary on the silly idea of animals or people doing a parody of smoking underwater. Of course this parody is crazy, its not real! HAPPY APRIL FOOLS! We have have LOTS of people contact us already!
Tuesday, 01 April 2014