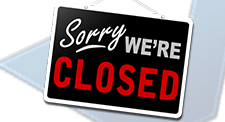 One of the industries largest electronic cigarette and vaping manufacturers has announced it is shutting down today and will no longer be in the industry. Although V2 is a competitor of ProSmoke, we never want to see any manufacturer in the vaping family shut it's doors and lose their great customers, supporters, and employees.
V2 posted on it's website today...
"Dear Loyal VMR Customers, For nearly 10 years, we have prided ourselves on engineering and building the best e-cigarettes and vaporizers. Our commitment to leading-edge design and technology is how we became one of the leading players in this industry and one of your favorite brands at retail. In so doing, we developed a very loyal group of customers. We are thankful for your support over the years. As you are aware, our industry is the subject of an increasingly challenging environment. In addition, our products are the target of tariffs that will dramatically alter our cost structure and profitability. After considering these and other factors, we made the very difficult decision to discontinue our operations effective at 4pm Eastern Time on November 2, 2018. We appreciate that our closure will raise a number of questions that we have sought to address in the Frequently Asked Questions section below. If you have additional questions that are not addressed below, we have provided you an opportunity to submit your questions where noted. While we may not be able to answer every question that is posed, we will seek to do so and may update the "Frequently Asked Questions" below with additional information."
The reason VMR provided for its closure was simple; The new and challenging environment that is being introduced with legislation domestically and new tariffs that can increase costs on raw materials/products by up to 50%. The increases costs of manufacturing products and required labor and material costs for FDA registration requirements like clinical testing, ingredients and more are creating a heavy burden on manufacturers like V2 and ProSmoke. We have committed to this process and are excited to have already completed many of the new steps required by the FDA. The last couple of years have been particularly hard for VMR accumulating significant losses mounting up to $25,281,000.
As we proceed into the future, ProSmoke hopes that these future legislation increases quality of products but does not put an undue burden on companies like us. Most importantly, we hope it never limits the opportunity for smokers to get quality electronic cigarettes and a successful tobacco alternative. With millions of customers now using electronic cigarettes and vaping with ProSmoke, removing and limiting the choices of smokers will have a negative affect and in our opinion, will not help smokers, vapers or the economy.
The brands rights have been purchased by Juul; Likely in a move to start selling in China where V2 previously aquired the rights to sell domestically. They also bought the debt, disposal and everything that comes with it as follows:
$3,351,342, the aggregate amount of cash VMR holds in their bank

$14,739,238 of total debt that the VMR Company has accredited

$1,505,206 cost of closing VMR and associated brands like V2 Pro, V2 Cigs, and Prohibited etc.

$100,000 float for outstanding fees and expenses during the cutoff period

$13,706,859 of outstanding liabilities and obligations

Based on the above debt, the total that VMR products are likely to receive is less than

$31,352,380. Huabao International Holdings Limited who own VMR products say that their initial investment of $25 million for a 51% share has just about broken even thanks to this deal and say that it is in the best interest of the brand and the company's shareholders.
Since all of you V2 customers are no longer being supported and sales have stopped completely, all of you V2 customers looking for a new brand and vaping solution, ProSmoke has your back! We have been in the industry longer than V2 and provide incredible products at valuable prices. For any VMR products and V2 customers wanting to switch to ProSmoke, we are offering a coupon of 10% off all month long. Use coupon code V210 during your checking to get the discount!
We wish VMR the best in their next ventures and thank them for their contributions to this great industry.
Start shopping for your V2 replacement products now!

*V2™ is a trademark of VMR Products LLC
Monday, 05 November 2018