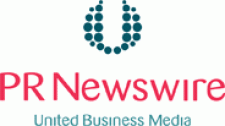 SOURCE: http://www.marketwatch.com/story/hundreds-of-e-cigarette-consumers-to-convene-in-las-vegas-2011-09-09
LAS VEGAS, Sept. 9, 2011 /PRNewswire via COMTEX/ -- Friday and Saturday, September 16th and 17th, hundreds of vapers (e-cigarette users) and dozens of e-cigarette vendors from all over the world will meet at "Vegas Vapefest" at the Flamingo Hotel, Las Vegas.
National Vapers Club, a consumer-based, volunteer organization formed to educate the public about e-cigarettes hosts the event.
"Response to the event has been amazing," said Spike Babaian, of National Vapers Club. "Vapers and health experts believe e-cigarettes are saving lives. These proponents are up against anti-smokers who criticize e-cigarettes and suggest, without any evidence, that they may be toxic and are being used to addict children to nicotine. Exponential growth of this population shows the product is widely accepted by smokers as a substitute."
Bill Godshall of Smokefree Pennsylvania said, "You would never see a bunch of people who quit smoking using a nicotine patch getting together to express their enthusiasm and excitement about the patch. People are amazed at how easy this device makes it to transition from smoking to vaping."
Event sponsors will demonstrate and sell products at the event. Prizes will be given away all weekend. Smokers are admitted free when trading their cigarettes for an e-cigarette at the door.
Jason Cornfeld of Electronicstix.com, in Utah, said, "I can't wait to attend Vegas Vapefest. At previous Vapefests I've really enjoyed meeting customers who aren't close enough to visit our location in Ogden and hearing how they made the switch."
Carl V Phillips MPP PhD of TobaccoHarmReduction.org, attended Philly Vapefest in March and commented, "I am intrigued by the hobbyist aspect of the whole enterprise. There is an amazing collection of variant devices for vaping and an amazing knowledge base about how to make them and the 'juice,'" however, "I still fear for the current smokers who have never heard of vaping, or have been convinced by disinformation from the FDA and others that it is not a sensible alternative to smoking."
Vegas Vapefest is the fourth USA Vapefest and occurs semiannually. Details found at www.Vapefest.com . Proceeds from the event help National Vapers Club further e-cigarette research ( www.IVAQS.com ) and activism.
SOURCE National Vapers Club
Copyright (C) 2011 PR Newswire. All rights reserved
Friday, 09 September 2011