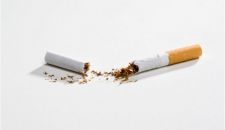 SOURCE: http://www.nytimes.com/2015/01/19/opinion/will-the-fda-kill-off-e-cigs.html?_r=1
Will The Electronic Cigarette Be Killed Off Due To Misinformation?
Electronic cigarettes have been known to show potential of pulling smokers out of their usage of regular cigarettes. Even so, the product contains no tobacco, no tar that causes cancer and no signs of danger yet. However, the e-cig is commonly misunderstood and many are waiting to violate whatever information that could expose of it as 'bad.'
The main problem about e-cigarettes is that not enough people are crossing over to a healthier side compared to cigarettes. This could be due to the fact of people not being informed or inaccurate labeling. Smokers are shown faulty labeling, news about cancerous chemicals, and toxins that could potentially harm the smoker. The Food and Drug Administration is sadly causing more frustration to smokers, public health experts, and the manufacturers of electronic cigarettes.
With all the news of electronic cigarettes being so negatively looked at, a report done by the American Journal of Preventive Medicine shows that in 2010, 85% of smokers replied saying they thought e-0cigarettes were safer than cigarettes. In 2013, the percentage had dropped to 65%.
Chinese manufacturers are estimated to send more than 300 million e-cigarettes to the United States and Europe. The quality of e-cigarettes is a concern as to whether they will be regulated enough to determine which e-cigs are good or bad, even as they are perfectly safe.
The FDA proposed a structure for regulating the e-cigarettes last year, but with the amount of commentary the public is offering, getting a plan of action corresponding to the public's safety and health will not go in effect right away.
The proposal would include helpful arrangements, such as banning the sale to minors and publish the ingredients. The downside would be that e-cigarettes would have to go through regulatory processes that Congress puts out for all tobacco products. Companies would also have to show that their products are benefiting its customers. Data would have to be collected to show how the product reacts to the body to teens and nonsmokers. This process would not only be expensive, but it would also be excruciatingly time consuming. Small e-cigarette businesses could fall from the market if the proposal would go into effect.
The point of having a pre-market review would not be to show that e-cigarettes are safe; it would be to show that they are statistically safer than cigarettes. The best way to regulate e-cigarettes would be to show industries how they should manufacture their products, including limitations on the amount of chemicals added. There should also be a way for all sources of the industries products to be traceable, which could verify that the use of the e-cigarette before reaching the consumer is used and kept safely.
Instead of outlawing e-cigarettes all together, restrictions could be written on packages informing people that it contains nicotine and may also require more research for further information. Yet, the FDA could also say that the product meets the safety guidelines are a safer alternative than smoking cigarettes.
If the process is pushed aside and are not set, soon enough, smokers will continuously be feeding the cigarette industries because of a mere belief that e-cigarettes are worse, deriving from false information.
Monday, 26 January 2015