Replacement electronic cigarette / Spare e-cigarette battery for the ProSmoke E-Cigarette. The longest lasting smart battery in the industry's and the best battery on the market. It has been specifically engineered to work in harmony with your entire system and provide the best performance of any e-cig battery available.
Do you have questions about battery lifespan? Check out our highly informative FAQ here!
1 ProSmoke Electronic Cigarette Battery in your color of white or black.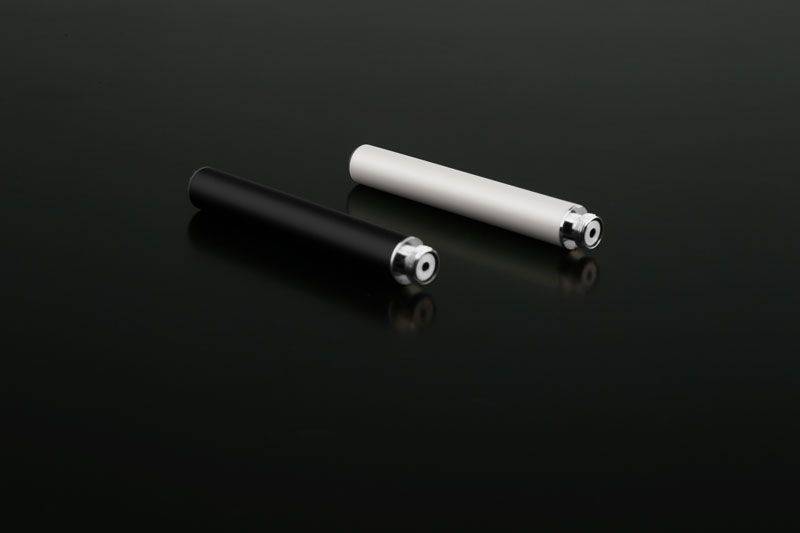 4.7941 34 34 Total Average Customer Rating (Based on 34 Reviews)
great
"
I really like the product
"
Battery
"
I like when the battery does not whistle when you inhale and I'm very happy that this battery does not do that!
"
Product
"
I have been using your product for almost three years now and in doing so I have stopped using tobacco. Your product is excellent and I recommend it to everyone who still smokes cigarettes. After forty-four years of cigarettes I have stopped. Your product is outstanding...KPH
"
Lynn Pascucci
"
As Always. Excellent Product and excellent service. Thank You.
"
replacement parts
"
All my orders come quickly and correctly. I have been using the ProSmoke for about 3 years now. Always happy.
"
Batteries,
"
Batteries do not stay charged very long, only about 2 hours. Other than that I"m happy with your products so far.
"
None
"
Very happy with your product. Will keep better track on battery pack. Tried some other products [single use type] and was glad to get my new battery.
"
Great Battery Replacement
"
The Battery Replacement works great! I have three other batteries that I've had for a while and I can't use them because the draw is too hard! It just takes too much effort to use them. I suppose I'll have to keep replacing the batteries to get a smooth draw. They don't even work with my new atomizer.
"