Disposable E-cigarettes are electronic devices that vaporize nicotine, water, and flavor to simulate the feel and look of cigarettes. Unlike nicotine gum or the nicotine patch, the e-cigarette actually functions much like a regular cigarette. However rather than burning and smoking, it vaporizes a solution that contains nicotine. The nicotine is still delivered to the body, but in vapor form, rather than smoke which contains tar, bad odors, and carbon monoxide. ProSmoke Disposable E-cigarettes do not burn like a typical cigarette, yet feel the same and contain nicotine.

Our Disposable Electronic Cigarette require no assembly and do not need recharging. ProSmoke Disposables are the ideal choice for first time electronic cigarette users that want to try them out before purchasing a full e-cigarette starter kit or those who want to simply pick up a disposable instead of a regular package of cigarettes. Since our disposable is equivalent to TWO packs of traditional cigarettes, this highly portable and easy soluion for smokers, is the right choice for anyone looking to pick up a disposable e-smoke today!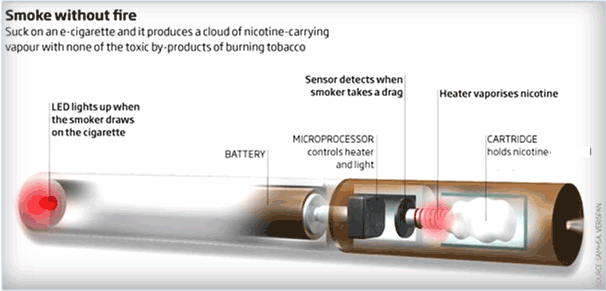 Take a step in improving your habit as thousands of our customers already have!
Have more questions? Check out our highly informative FAQ!