Welcome to the ProSmoke Electronic Cigarette Blog and News Section. Here you can find the latest industry news, ProSmoke Coupons and contests, ProSmoke News, and everything else important related to electronic cigarettes! If you see something you like, please be sure to click the share link and send it to your friends and colleagues!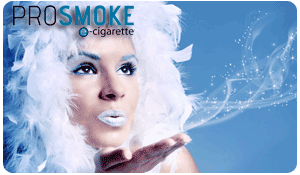 It might be cold outside, but these savings are hot! Check out our special coupons to save you money this winter season on all electronic cigarette products.


Saturday, 25 January 2014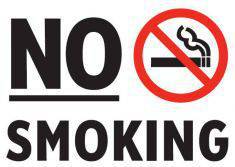 Chicago City Council passed tougher laws for e-cigarettes today that will regulate their usage similarly to Tobacco E-Cigarettes. Many restaurants, bars, and casinos in Chicago wonder why this decision was made and how it might affect their business.


Wednesday, 15 January 2014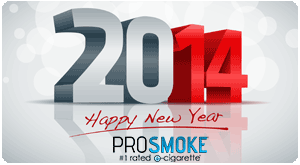 Almost 2 million have a New Years Resolution to quit smoking each year. Instead of trying to quit, why not change to electronic cigarettes as an alternative to traditional cigarettes?


Thursday, 26 December 2013

Studies show in 2014 the use of electronic cigarettes is expected to grow significantly as a tobacco alternative and a viable option to regular cigarettes. ProSmoke Electronic Cigarettes is the industry leading tobacco alternative and now, you can switch to electronic cigarettes for even less with ProSmoke's New Year's Resolution coupons.


Thursday, 26 December 2013


A great article about the "case for tolerating e-cigarettes" was published today on the New York Times. It talks about the balance between e-cigarette legislation and the possible health benefits seen by users. It continues to talk about how big tobaccos involvement in the industry now causes a knee jerk reaction to legislators to govern them identically to cigarettes, despite evidence suggestion they are clearly not the same.


Monday, 09 December 2013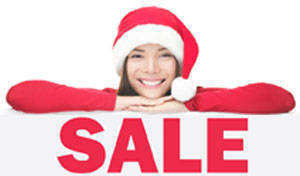 All december long we are giving great savings on all purchases and free cartridges and disposable e-cigarettes with eligible orders! Whether you are buying for you or a loved one, December is the perfect time to buy!

Stay warm by "smoking" inside all winter long and save with our Holiday E-Cig Specials here!


Friday, 06 December 2013

Chicago is set to become the first major American city to ban the use of electronic cigarettes in public places.


Sunday, 01 December 2013

Starting this Black Friday, November 29, ProSmoke Electronic Cigarettes, the industry leading producer of electronic cigarettes, is giving the industry's biggest savings on every single purchase made until the end of November.
Wednesday, 27 November 2013