Replacement electronic cigarette / Spare e-cigarette battery for the ProSmoke E-Cigarette. The longest lasting smart battery in the industry's and the best battery on the market. It has been specifically engineered to work in harmony with your entire system and provide the best performance of any e-cig battery available.
Do you have questions about battery lifespan? Check out our highly informative FAQ here!
1 ProSmoke Electronic Cigarette Battery in your color of white or black.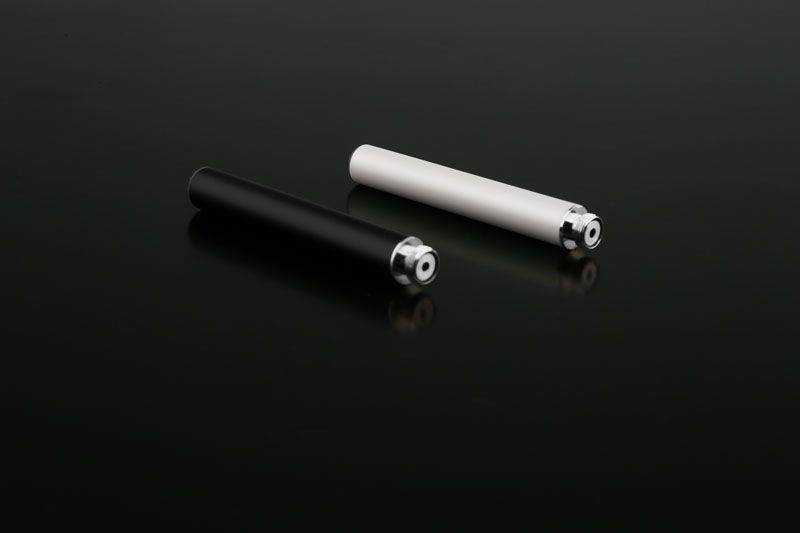 Total Average Customer Rating(Based on 16 Reviews)
batteries
"
Batteries charge fast & last a long time!
"
Reorder
"
Since I misplaced my e-cigarette, I had to order a replacement !! I've really cut back on smoking regular cigarettes and that certainly will be a benefit.
"
battery
"
Love all your products! Your battery lasts longer than other brands that I have tried.
"
Great Battery
"
This battery serves its purpose well. It is small and light, and it lasts forever! I am not a heavy vaper, but when I first got this battery I put it through it's paces while trying different ProSmoke flavors, and it lasts long considering how tiny it is.
"
tough exterior
"
Nice to have an extra for my wife since we share one kit. We drop them all the time and they seem to hold up extremely well. work good and last me all day
"
Convenient!
"
It's great to have an extra battery on hand so that the charger doesn't have to go with me everywhere. I'm still ahead in costs!
"
Works Great
"
Our batteries work freat really. My boyfriend works a 24/7 on call job so we only ordered extra because it's hard to share like we were when he is gone. Haven't had any problems with ANY of our stuff so far
"
nice to have even though the last a while
"
these batteries last quite a while but my wife and I share some parts so its nice to have an extra battery. Extra durable too...dropped it tons with no isues so far!
"