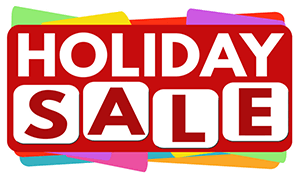 The Best E-Cigarette Specials And Best Gifts For Smokers

Christmas Gifts For Smokers & BIG Sales!

ProSmoke is honored to be the number one choice for gifts for smokers during Christmas and the Holidays. We work hard all year long so that making a gift choice is easy! Choose ProSmoke this year for yourself or for your loved ones and give the best gift ever!

You'll get the #1 sales and customer support you are used to. Save on every purchase no matter how much you buy for you or the ones you love!

The Holiday Sale Starts Now And Goes All December Long!

Get 15% off all products until 12/31

Use Coupon code 'Holidays18' to save on all purchases now.


Free Shipping, Best Warranty, #1 Rated Products & Green Certified!

We now offer free shipping on all domestic orders over $100. There is no code needed and nothing extra to do; Just put the products in your cart and get free shipping automatically if over $100.00.




Not applicable to previous purchases. No exceptions whatsoever. Limited to one coupon per customer. Coupons cannot be combined and are limited to one per purchase.

ProSmoke Electronic Cigarette
TM 2018 ProSmoke. All rights reserved.
Tuesday, 11 December 2018