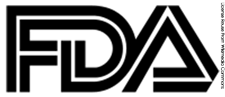 Chicago, IL. 4/30/2014 - ProSmoke, a #1-rated electronic cigarette company, has responded to the latest U.S. Food and Drug Administration (FDA) regulations for the electronic cigarette industry.
The FDA recently announced new regulations to further the safety precautions surrounding the e-cigarette industry. These regulations now include 18+ age requirements to purchase electronic cigarette products, full disclosure of all ingredients in each product, and nicotine warnings. ProSmoke sees some of the introductory regulations as welcome changes to the industry, and plans to go above and beyond to make any necessary adjustments to their current high standards to comply.
"The recent proposed FDA regulations are a step forward in recognizing electronic cigarettes as their own category, distinctly different from traditional combustible cigarettes. The coming months will be very important for the industry and FDA to work together on refining these regulations to ensure they not only protect the public's health interests, but do not stifle industry growth and innovation. We look forward to working collaboratively with the industry and FDA to develop reasonable, fact-based regulations for the electronic cigarette industry. ProSmoke will continue to offer our industry-leading products while this process begins" - Says ProSmoke…
Prosmoke has remained at the forefront of the electronic cigarette industry in product safety and consumer awareness. The company currently has portions of the proposed regulations in place at this time, but plans to make the proper adjustments and additions in regards to these new regulations and build on their esteemed reputation of being an industry leader in e-cigarettes.
About ProSmoke Electronic Cigarette:
Since 2008, ProSmoke has provided the best e-cig products at a valued price point for consumers. ProSmoke offers the most realistic experience, the most vapor, and the best flavors, at a cheaper cost to provide the best alternative to traditional cigarettes.
Thursday, 01 May 2014