Welcome to the ProSmoke Electronic Cigarette Blog and News Section. Here you can find the latest industry news, ProSmoke Coupons and contests, ProSmoke News, and everything else important related to electronic cigarettes! If you see something you like, please be sure to click the share link and send it to your friends and colleagues!
ProSmoke set to exhibit new retail line of disposable e-cigarettes at Vapor World Expo 2014.


Saturday, 03 May 2014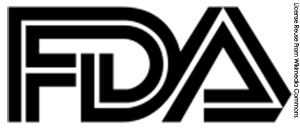 ProSmoke, a #1-rated electronic cigarette company, has responded to the latest U.S. Food and Drug Administration (FDA) regulations for the electronic cigarette industry.


Thursday, 01 May 2014

Las Vegas, NV 4/7/2014 - As tobacco and leading electronic cigarette companies from around the globe arrive in Las Vegas for the annual National Association of Tobacco Outlets show, ProSmoke, the number one rated electronic cigarette, is excited to exhibit their award winning products to potential e-cigarette retailers and distributors.


Sunday, 06 April 2014

Studies show in 2014 the use of electronic cigarettes is expected to grow significantly as a tobacco alternative and a viable option to regular cigarettes. ProSmoke Electronic Cigarettes is the industry leading tobacco alternative and now, you can switch to electronic cigarettes for even less with ProSmoke's New Year's Resolution coupons.


Wednesday, 25 December 2013

Starting this Black Friday, November 29, ProSmoke Electronic Cigarettes, the industry leading producer of electronic cigarettes, is giving the industry's biggest savings on every single purchase made until the end of November.


Wednesday, 27 November 2013

ProSmoke Electronic Cigarettes, the #1 rated & best electronic cigarettes on the market, has joined the ranks of Amazon.com, Newegg.com and Wal-Mart to be part of an elite group to offer month-long "Black November" specials to consumers who don't want to wait for Black Friday weekend to take advantage of special deals.


Saturday, 02 November 2013


ProSmoke, one of the leading producers of electronic cigarettes, is launching a new Facebook sweepstakes that allows users to get a brand new disposable e-cigarette just by "liking" the Facebook page.


Friday, 23 August 2013