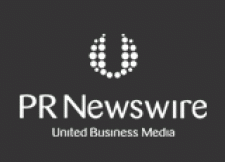 ProSmoke Electronic Cigarettes (ProSmokeStore.com) Announce New e-Cigarette Rewards Program
Chicago, IL – July 31, 2012 – ProSmoke Electronic Cigarettes, the industry leading producer of electronic cigarettes and e-cigarette cartridges, is thrilled to announce their brand new e-cigarette rewards program that allows ProSmoke customers to automatically earn points for rewards. With the new ProSmoke rewards program, points are instantly earned for each transaction made and can be used towards any purchase at the e-cigarette store at any time. It's simple and easy; just buy, earn, and save.
"Earning points with the ProSmoke rewards program is totally painless and automatic during your e-cigarette shopping process! Unlike with our competitors, there are no restrictions, no weird requirements, and no confusion!" said a ProSmoke representative. "Simply shop in our online store to begin earning points from each transaction you make."
Points can also be earned by referring friends, posting online reviews of a positive experience with ProSmoke, and more. ProSmoke customers automatically earn 10 points just by sharing a review they have posted online of their experience with ProSmoke e-cigarettes. The review can be on technology websites, e-cigarette review websites, or other related review websites. Simply send the link of your already posted review to customer support and earn 10 points instantly.
Each dollar spent at the ProSmoke store is equal to one point. 40 points is equal to one dollar saved on future purchases. Customers can view their point balance at any time, plus the point balance is always shown at checkout with the option to redeem points on the current purchase.
"We are so excited about our new rewards program. It allows our customers to save even more money over the competition, just for being a valued ProSmoke customer and enjoying the #1 rated electronic cigarette products available!" said the ProSmoke representative.
ProSmoke electronic cigarettes feature an advanced three-piece design that produces the most vapor of any mini cigarette in the industry, lasts the longest, and tastes the best. For more information on the new ProSmokeStore.com e-cigarette rewards program, or to purchase the leading e-cigarettes in the industry, visit www.prosmokestore.com.
About ProSmokeStore.com:
ProSmoke Electronic Cigarettes, found online at ProSmokeStore.com, is a United States-based electronic cigarette store established by a unique team of researchers, developers and business experts. Headquartered in Chicago, their team has utilized their extensive experience in the industry to innovate and provide their award-winning electronic cigarettes, cartridges, and e-cigarette starter kit options that continue to set the standard for the industry
Monday, 10 September 2012