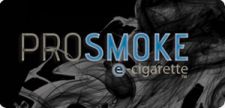 SOURCE: http://www.thenewstribune.com/2011/06/01/1689631/ruling-oks-e-cigarette-use-in.html
It's a compromise.
Tacoma-Pierce County Health Department officials get to protect the public from possible risks stemming from others' use of electronic cigarettes, and adults may continue to use the battery-powered devices in certain places.
After listening to passionate testimony from 17 people, the Board of Health voted 7-0 on Wednesday to approve a proposal that prohibits selling e-cigarettes to minors and regulates where people can use the devices – a process users call "vaping."
"No one gets everything they wanted," board member Stan Flemming said. "What we've got is a good start."
Several board members referred to the approved regulation as a compromise, saying they tried to balance a lack of data on the effects of e-cigarettes with compelling stories from those who claimed the smokeless devices helped them give up tobacco cigarettes.
Effective today, e-cigarettes are officially allowed in adult establishments such as bars, in private employment places if the owner approves and in businesses that sell or promote electronic smoking devices.
The initial proposal, which was revised last week, banned e-cigarettes anywhere that state law prohibits the use of real cigarettes or cigars.
"You don't walk into Walmart now with a cigarette," board member Rebecca Sullivan said. "Why would you need to with an electronic cigarette?"
E-cigarettes are battery-powered and deliver varying amounts of nicotine. Users draw on them just as they would with a tobacco cigarette, but it is vapor, not smoke, that is emitted.
Most of the people who spoke to the board Wednesday told stories of how the electronic devices helped them kick the habit. Many argued that regulating e-cigarettes is not an issue for the health board and should be left up to establishments and businesses.
JoAnne Barkley of Spanaway said she smoked for 40 years and turned to e-cigarettes to stop.
"This e-cigarette has been the only thing I've tried that has helped me achieve my goal," Barkley said. "It's helping people. Don't take this away from us."
Board member Pat Johnson pointed out that the regulation does not stop adults from buying or using e-cigarettes. Not everybody who spoke during the public-comment portion Wednesday favored minimal restrictions.
Leonard Sanderson of Milton recalled decades ago listening to tobacco companies insist that real cigarettes were not hazardous to the health of users or those around them.
He called the board's regulation "prudent" and said more should be done.
"It's too bad electronic cigarettes are being marketed as something that's not a danger, because it really is," he said. The board plans to take the issue up again in June 2013, or sooner if health data or enforcement issues arise.


Read more: http://www.thenewstribune.com/2011/06/01/1689631/ruling-oks-e-cigarette-use-in.html
Wednesday, 01 June 2011