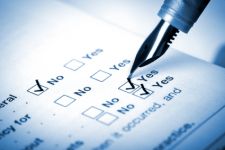 SOURCE: http://www.cspnet.com/category-news/tobacco/articles/study-suggests-electronic-cigarettes-are-not-gateway
Many quantities of groups such as anti-tobacco groups and local governments are for strict regulations towards e-cigs due to the belief of attracting an audience that had no past of smoking. A recent study published in Tobacco Control has come to show that electronic cigarettes have not attracted nonsmokers as much as it had been rumored to. A 2012 survey of 26,500 users among 27 European countries, constructed by Constantine Vardavas and other members of the Harvard School of Public Health, discovered that the most common usage of vapers came from young users that smoke heavily that are attempting to quit.
Between the ages of 15 and 24, the evidence shows that 20% of recent smokers tried an electronic cigarette at least once, whereas 4% of ex-smokers and 1.1% of non-smokers had ever tried the piece.
"This study verifies that e-cigarette use does not renormalize smoking… The results show minimal adoption by non-smokers," Konstantinos Farsalinos, a cardiologist at the Onassis Cardiac Surgery Center in Greece, told New Scientist."
The Harvard School of Public Health theorizes that electronic cigarettes may assist in being a gateway to suspension, with smokers who have attempted to quit in the past 12 months being those twice as likely to have tried e-cigs more than smokers.
However, there are still pros and cons to the discoveries when coming down to the popularity of e-cigs among young smokers.Vardavas states "On one hand, e-cigarettes could be helping young people to quit. On the other, maintained nicotine addiction at a population level may significantly hinder tobacco endgame efforts.
Electronic cigarettes have no intention in aiming directly towards a younger crowd or being seen as a gateway.
Thursday, 26 June 2014