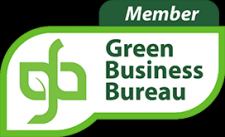 Only one electronic cigarette company approved for Green Certification
April 18, 2013—Chicago, Illinois—ProSmoke is the now the only company in the industry to be certified by the Green Business Bureau. This distinguished honor is only given to companies that are both environmentally responsible and commercially beneficial to the environment and society.
The Green Business Bureau certifies businesses as environmentally friendly organizations in order to increase the credibility and visibility of that company and to foster environmental awareness. The green practices that ProSmoke has implemented over the years have earned the company the honor of becoming a certified business by the Green Business Bureau. The businesses that are certified by the Green Business Bureau also save on energy and material costs, in addition to being environmentally friendly.
In addition to already preventing millions of cigarette butts from polluting the environment, ProSmoke has implemented practices such as minimizing product packaging, offering environmentally friendly shipping materials, using green approved PET recycled materials with their disposable e-cigarettes and including a page on the website for green advocacy, education, information, and other resources. The company is dedicated to providing customers, and the rest of the industry, with an environmentally friendly option for manufacturing and using tobacco alternatives.
ProSmoke is proud to be the only tobacco alternative e-cigarette manufacturer and distributor in the industry to be certified by the Green Business Bureau. ProSmoke's green practices extend beyond their certifications and include community involvement, programs and events for tobacco and green awareness.
ProSmoke was born from the ideas of researches, developers, and business experts who were all previously smokers. ProSmoke is based in the United States out of Chicago, Illinois. With the longest lasting cartridges, best customer service, up to 85% savings over traditional cigarettes, and now a business model that promotes environmental awareness, ProSmoke's aim to create the best e-cigarette on the market has truly taken off. It's no question why places like CBS News Chicago say they are the "e-cigarette of choice".
Customers who are unsure about which e-cigarette company to choose, can now rest easier having a company that is green certified and socially responsible to choose from.
ProSmoke is proud to be certified by the Green Business Bureau, and be the only company in the industry to hold this honored certification. The company offers customers a variety of products and accessories as environmentally friendly electronic cigarettes, commonly called e-cigs.
About Us:
Since the company's beginnings in 2008, ProSmoke has been dedicated to offering consumers with the best possible product from an American company with environmentally friendly practices. Electronic cigarettes, refill cartridges, charging options, disposable e-cigs, and various other accessories are all available for consumers, businesses and distributors.
Wednesday, 17 April 2013