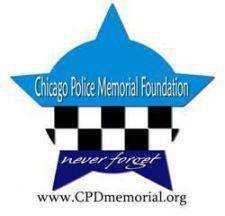 ProSmoke Electronic Cigarettes (ProSmokeStore.com) Sponsors CPMF 8th Annual Run to Remember
Chicago, IL – June 12, 2012 – ProSmoke Electronic Cigarettes, the industry leading producer of electronic cigarettes, recently helped to sponsor and contribute to the Chicago Police Memorial Foundation's (CPMF) 8th Annual Run to Remember.
The 8th Annual Run to Remember was a day in which CPMF supporters, fellow officers, and Gold Star families ran to honor the fallen and injured officers of Chicago. Established in 2004, the CPMF is a not-for-profit organization dedicated to honoring the lives of Chicago's fallen heroes. The Foundation provides support and assistance to the families of Chicago Police Officers who were killed or catastrophically injured in the line of duty. To date, the CPMF has provided over two million dollars worth of assistance to Chicago police officers' families.
"As one of the companies in our industry completely headquartered in the United States, we take great pride in sponsoring local charities and non-profit organizations such as the Chicago Police Memorial Foundation," said a Prosmoke (ProSmokeStore.com) representative.
ProSmoke's new 40,000 square foot headquarters, manufacturing, testing and main distribution warehouse are located in the suburbs of Chicago, IL. They have one of the largest certified facilities in the industry and everything is assembled and tested in the United States to meet strict certifications. ProSmoke Electronic Cigarettes (ProSmokeStore.com) also has warehouses located throughout the U.S. for fast and convenient shipping to customers around the globe.
ProSmoke Electronic Cigarettes were created to provide consumers with an alternative to traditional tobacco cigarettes and to promote the benefits of a tobacco alternative. The ProSmoke electronic cigarette has chosen to vegetable-based organic liquids as its base instead of synthetic chemical compounds found in competing products, such as Propylene Glycol. This liquid is vaporized, creating water vapor that looks, feels and tastes like real smoke, but has no smell or second hand smoke, allowing it to be "smoked" almost everywhere regular cigarettes aren't allowed.
ProSmoke e-cigarettes look and feel like real cigarettes without the tar, ash or known carcinogens associated with them. Their customers enjoy the simulated smoking experience of an electronic cigarette that is void of the thousands of chemicals regular cigarettes are made with, while still satisfying their nicotine cravings. ProSmoke electronic cigarette cartridges can be purchased with varying levels of nicotine, including cartridges with no nicotine at all.
For more information on e-cigarettes from ProSmoke, visit www.prosmokestore.com.
Please get involved and donate to this incredible cause today. To find more information and how to donate go here: http://www.cpdmemorial.org/run
About ProSmokeStore.com:
ProSmoke Electronic Cigarettes, found online at ProSmokeStore.com, is a United States-based electronic cigarette store established by a unique team of researchers, developers and business experts. Headquartered in Chicago, their team has utilized their extensive experience in the industry to innovate and provide their award-winning electronic cigarettes, electronic cigarette cartridges, and electronic cigarette starter kits that continue to set the standard for the industry.
Contact:
ProSmokeStore.com
888-640-9015
[email protected]
Thursday, 21 June 2012