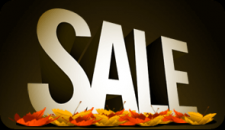 The best fall e-cigarette coupons, discounts and promotion codes

The leaves are changing and the air is getting cold. This means Fall is here and Winter soon after.

Feel warm on the inside AND on the outside as you vape inside e-cig friendly locations with your eco-friendly ProSmoke e-cigarette products.

ProSmoke has recently earned the highest rating from Vapor Digest and been recognized as the Greenest company in the industry.

In addition to being much cheaper than regular cigarettes, you no longer have to freeze outside with traditional cigarettes, when vaping your e-cigarette inside an e-cig friendly establishment!

No matter what you are buying, take advantage of these falling prices today! Save 10% off all e-cigarette related purchases coupon code 'Fall18'.

Expires October 21st.
Click here to start shopping.

New Products, New Flavors, New Performance

We continue to expand our product line with innovative products, flavors and accessories.


Thursday, 27 September 2018