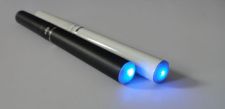 SOURCE: http://www.huffingtonpost.com/2012/08/13/third-national-survey-rep_n_1765862.html
A National Youth Tobacco Survey study released Thursday reports a 1.4 percent decrease in smoking among high school students, from 17.2 percent in 2009 to 15.8 percent in 2011. Cigar use, on the other hand, appears to be on the rise.
The national health study by the Centers for Disease Control and Prevention was the third of its kind to detect a decline in adolescent smoking. It boasts participants from all 50 states and features 178 middle and high schools and 18,866 students. The survey measured usage over a 30-day period, and asked about all manners of tobacco products, including cigarettes, cigars, smokeless tobacco, pipes, bidis and kreteks, according to Education Week.
"An overall decline in tobacco use is good news, but although four out of five teens don't smoke, far too many kids start to smoke every day," Dr. Thomas Frieden, the Centers for Disease Control and Prevention director, said in a statement. "Most tobacco use begins and becomes established during adolescence."
Overall, the study found that cigar use among high school students increased from 10.9 percent to 11.6 percent, while smokeless tobacco use decreased from 22.2 percent to 21 percent. The rise in cigar use was particularly evident among black high school students, 11.7 percent of whom smoked cigars in 2011, compared to 7.1 percent in 2009.
Anti-smoking advocates attribute the upsurge in cigar smoking to lower tax rates on some styles, and the use of flavorings, according to the Winston-Salem Journal.
In March, the Surgeon General's report indicated that in recent years, adolescent and young adult smoking of menthol cigarettes has increased significantly, while smoking non-mentholated cigarettes has been on the decline. According to the report, up to 58 percent of middle school smokers and 49 percent of high school smokers smoke menthol cigarettes.
Although smoking among high school students has declined since the 1994 Surgeon General's report, the rate of decline has slowed in recent years.
In June, a government survey found that marijuana smoking has eclipsed cigarette smoking for the first time; while 23 percent of high school student indicated they had recently smoked marijuana, only 19 percent said the same about cigarettes.
Monday, 13 August 2012