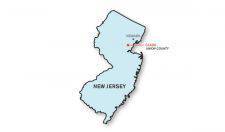 SOURCE: http://www.nacsonline.com/News/Daily/Pages/ND0521142.aspx#.U36l9_ldXC9
Electronic cigarettes have been taken into consideration whether they should be charged at the same rate as traditional cigarettes in places such as New Jersey. However, the alternative smoking device is not alone in this category, with state lawmakers wanting to add tax to all tobacco products in general. Those who oppose the charge are showing their argument towards the bill while the latter agrees with the act, treating the alternative device as a killer itself.
Starting July 1, Governor Chris Christie's tax rise could spawn $35 million for the incoming fiscal year. As well as Senators Joseph Vitale and Richard Codey's bill may add tax to general tobacco products, looming in an extra $22 million.
E-cigarettes are not traditional cigarettes and have many different qualities. There are not any scientific studies that show the harm e-cigs do compared to the many health issues the come with traditional cigarettes. Sal Risalvato, executive director of the New Jersey Gasoline Convenience Automotive Association commented on the cigarette tax saying "They have always used tobacco products as an important profit center." Seeing as how the e-cigarette industry has been booming, money could be a reason as to why the state wants to have a tax on the alternative smoking devices.
In New Jersey, the cigarette tax lies at $2.70 for a pack, taxing at 75% of the price. If the bill passes, e-cigarettes, which are different from traditional cigarettes, would be taxed at the same cost.
The FDA is at hand with proposed rules soon to be released. E-cigarettes are still meant to be treated as a general tobacco product, following rules the rules of them as well.
E-cigarettes have no study to prove that they are harmful such as cigarettes. The reason for the proposed bill would be for the income that goes hand in hand with tobacco products.
Wednesday, 21 May 2014