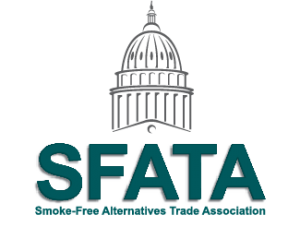 Source: http://sfata.org/atv/
ProSmoke is a proud member of SFATA and wants our retailers to know it! Please visit the source link above to learn more about the "Age to Vape" program and how you can get involved.
"Designed specifically for vapor stores, tasting bars and vapor product retailers, AGE TO VAPE signs are sponsored by SFATA to show that our industry supports sensible age restrictions. SFATA will register you as an AGE TO VAPE participant and list your store's trade name and city on the AGE TO VAPE public registry. Signs are available in a variety of ages, 18, 19, 20, 21.
Help show regulators that we are a responsible and united industry and build a positive reputation for the industry in three easy steps (see form to the right):"
Learn more about Age to Vape at http://sfata.org/atv/
Monday, 30 November 2015